Column 1
Give to the Blavin Scholars Program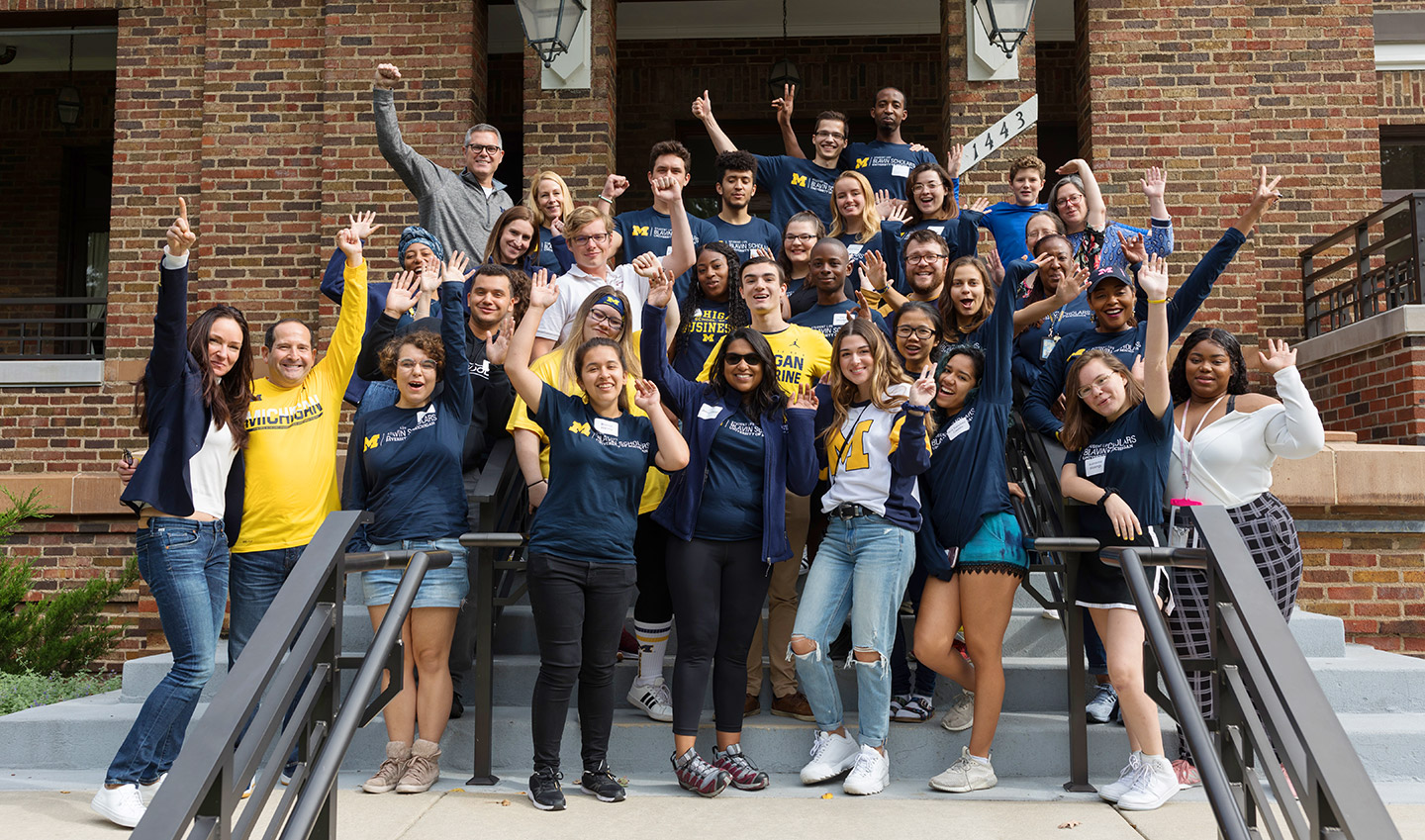 ---
The Blavin Scholars Program is designed to promote success for University of Michigan students formerly in foster care. Established by Paul and Amy Blavin, the program is committed to assisting Blavin Scholars in navigating all that the University of Michigan has to offer in order to maximize their Michigan experience. From one-on-one academic support, to year-round housing, to community building events, we strive for the Blavin Scholars to succeed both at the University and after graduation.
Through the financial, emotional, and academic support provided by the Blavin Scholars Program, these students maintain over a 90% graduation rate, pursuing their dreams of higher education and a better life.
---
Opportunities
Campus Coach
An expendable gift of $50,000 annually or an endowment gift of $1,500,000 will assist the University to:
Add one full-time Campus Coach employee appointment.
Fund one additional campus coach, which would allow the program to continue to grow at its current pace while still offering the intensive support necessary to ensure student success. In total, three campus coaches are currently supporting scholars at a ratio of 1:15. With demonstrated growth of 10-12 new students each year, by 2025, we will have increased the ratio to 1:20.
Research shows that only two to four percent of students with foster care experience will obtain an undergraduate degree. The coaching relationship is a critical component in changing the narrative for students with experience in foster care. Coaches partner with scholars to provide holistic support, resources, social capital, and to help to eliminate barriers to graduation.
A campus coach with the training and expertise to address trauma and to meet the needs of students with this specific lived experience would allow us to meet this demand and maintain quality services for all Blavin Scholars.
A gift of $1,500,000 or more to the Blavin Scholars Program for this purpose will create a permanent named endowment fund.
Community Building Events
An endowment ($50,000+) or expendable gift will assist the University to:
Design and implement, or expand upon, a series of annual community building events for participants in the Program. These events are created to help each scholar form valuable connections from the moment they step on campus until the moment they graduate. Forming a peer community, especially with other students who have shared or similar past life experiences to them, is critical for a scholar finding their pathway to success here on campus.
A Blavin Scholars alumnus noted that growing up in foster care is like growing up alone. While at the University of Michigan in the Blavin Scholars Program, we strive to make the scholars feel a strong sense of community. This is accomplished through annual events including the Fall Tailgate, Hoops Day, Thanksgiving, Study Days, and the annual Spring Commencement Dinner. The University connects these students as scholars, and the Blavin Scholars Program connects them as a community. Supporting our community building events will allow us to keep the bond strong among scholars, while providing fun on-campus activities and creating everlasting memories.
A gift of $50,000 or more to the Blavin Scholars Program for this purpose will create a permanent named endowment fund.
Educational Programming
An endowment ($50,000+) or expendable gift will assist the University to:
Create annual educational programming opportunities that address each of the seven pillars of concentration for the Blavin Scholars Program, which are at the core of our work with the scholars. These pillars include: Academic Success, Financial Management, Health and Wellness, Life Skills, Supportive Community Connections, Cultural and Personal Identity, and Professional Development. Further developing our annual educational programming will allow us to work more deeply with the scholars and assist in their growth around each of these pillars. With limited programmatic resources currently, we are unable to provide as many opportunities at the depth these students require.
Support to this area will ensure the scholars are developing and shaping the skills needed to thrive in their lives. Examples of additional programming we would like to offer these students ranges from exploring nutrition and how to cook all the way to enhancing the scholars' financial literacy. By providing comprehensive educational programming touchpoints, the program will partner with its scholars to fill in any critical life skill gaps they may have as a result of past experiences. This will result in these scholars being better prepared to navigate and communicate around challenging situations they may face in the future.
A gift of $50,000 or more to the Blavin Scholars Program for this purpose will create a permanent named endowment fund.
Student Support Scholarships
An endowment ($50,000+) or expendable gift ($5,000+ annually) will assist the University to:
Establish a scholarship to support students who participate in the Blavin Scholars Program. The Program provides each Blavin Scholar with up to $5,000 in annual scholarship support.
These scholarships are designated to the scholars academic costs as well as to financial needs that go beyond the classroom and into their personal lives. Demonstrated needs in the past have ranged from medical costs (e.g., therapy, glasses, wisdom teeth removal) to emergency transportation such as a student who needed to fly home at late notice for a family emergency.
In addition, each year the Program provides financial support for scholars who need to obtain a driver's license, passport, and other training and documentation critical to a life of success. Your scholarship gift will help keep these talented students enrolled and on a pathway to graduation by providing them with resources to overcome financial challenges.
A gift of $50,000 or more to the Blavin Scholars Program for this purpose will create a permanent named scholarship endowment fund providing financial aid for students.
Learn more about the Blavin Scholars Program!
Column 2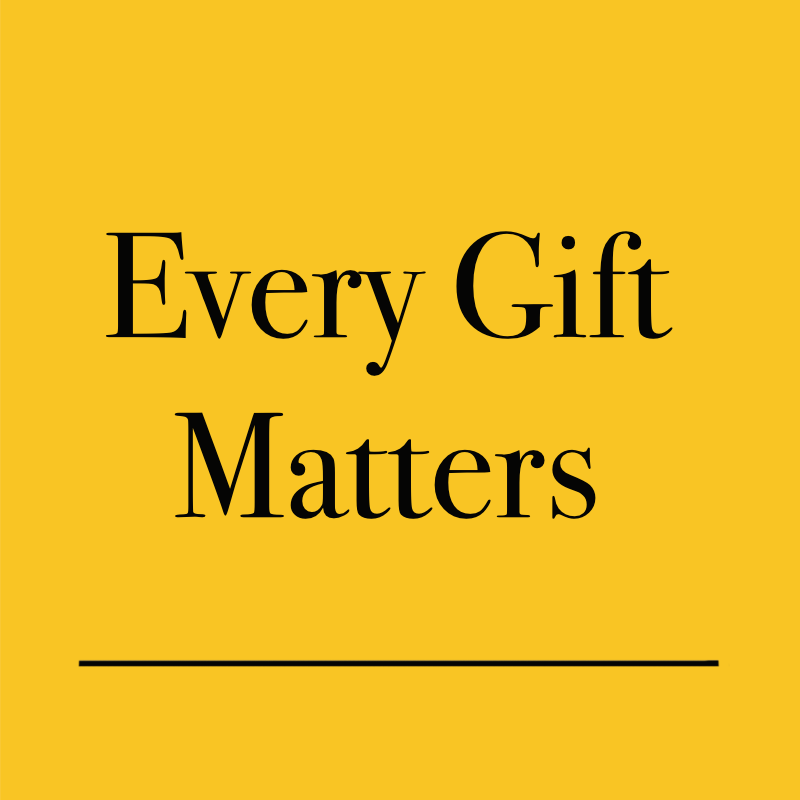 Student Life is committed to student learning and the development of the whole student. We facilitate transformation and enrich education through new opportunities for learning and development; fostering an environment for the success of all community members; developing a deeper understanding of ourselves and others on an inclusive campus; enabling students to practice positive physical, emotional, social, intellectual, mental, and spiritual health; preparing students to succeed during and after their university experience; resolving complex issues through advocacy, services, and compliance; and providing programs and facilities for the physical, social, psychological, academic, and recreational needs of the campus community. 
To do all this, and much more, Student Life needs your support—every gift matters.
---
Your Contribution
Your gifts of cash, pledges, or appreciated securities will enhance the experience of all University of Michigan students. Wills, estate, and planned gifts allow you to create a lasting legacy that will allow our students to grow and thrive for generations to come. Thank you for giving to the University of Michigan.  
---
Planned Gifts
Legacy gifts from generous alumni and friends provide the future support needed to achieve the University's long-term commitment to excellence. A bequest is the easiest and most tangible way to accomplish this. If you have already included Student Life in your estate plans, but have not previously notified us, please let us know. We would like to properly thank you for your support, ensure your wishes are met, and plan with you for the future.
To learn more about these opportunities to support Student Life, please contact Student Life Development at 734-647-7309 or email studentlifegiving@umich.edu.