Column 1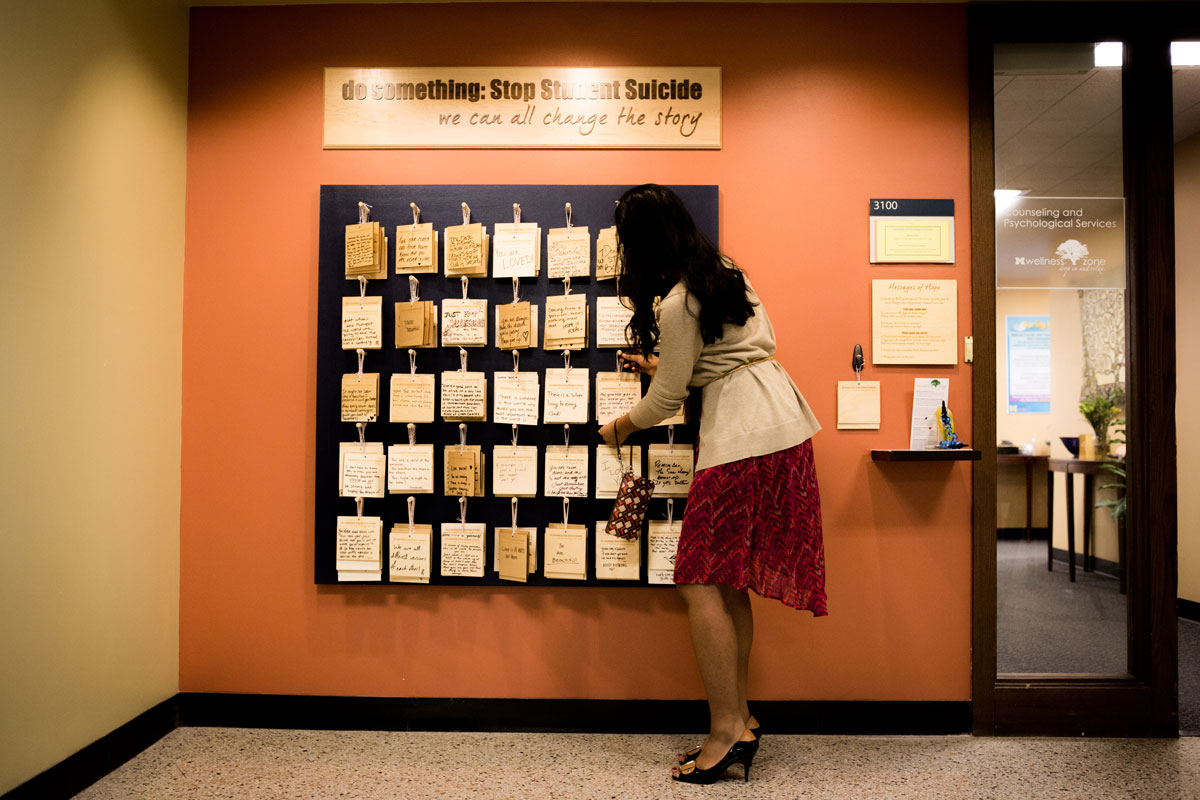 ---
The mission of Counseling and Psychological Services (CAPS) is to foster the psychological development and emotional well-being of students through counseling and psychotherapy, preventive and educational programming, and consultation and outreach.
CAPS provides over 25,000 individual student clinical visits per year, which is an increase of 76% in the last decade. Despite being a large agency serving many students, CAPS treats each student with individualized attention and care. Through outreach, CAPS seeks to reach the entire campus community with the goal of increasing college student mental health awareness through prevention, education, and stigma reduction. CAPS is able to provide community interventions to the thousands of students who do not use more traditional clinical services, as well as engage with faculty and staff who are often the first points of contact with students.
---
Opportunities
Large Scale Peer Education Counseling Initiative
A gift of $65,000 annually will allow the University to:
Establish a new peer-to-peer initiative with CAPS Ambassadors who conduct Mental Health Ally Training, which would build off our peer-to-peer support efforts to date. These student ambassadors and allies will be trained to serve as a resource for knowledge and support, and the training will include basic mental health intervention and certification.
Our goal will be to have 10% of the student population in each school/college be ambassadors, thereby training nearly 4,700 students. CAPS will provide in-depth support for student communities (clubs, student orgs, Fraternity & Sorority Life, residence halls) and will tailor efforts to a wide array of constituencies (e.g., first year students, student-athletes, service-learning students, orgs within all 19 schools/colleges). Delivery will be via peers trained and supervised by CAPS professionals and graduate students. Your funds would be used to create a program manager role inside CAPS to oversee this new initiative.
The impact of this initiative will be greater awareness regarding mental and emotional health, which will allow U-M students to build healthier lifestyle practices into their everyday lives. Given that the majority of students hear about CAPS through peer referrals, expanding our peer education model is more important than ever before.
Mental and Emotional Health Toolkit
A gift of $25,000 will allow the University to:
Create a mental health-focused toolkit for students, which will add another important systemic layer of identification, prevention, and intervention to our campus community. The target audience will be new students—undergraduate, graduate, and transfer— meaning that the audience will be several thousand students annually. Materials will also include resources for family members. This toolkit will not only include essential resources such as where to seek help and strategies for spotting early signs/symptoms, but it will also go beyond the ordinary to provide additional steps to take in order to care for one's overall mental and emotional health. Examples include building day-to-day awareness, coping with success and failure, embracing the journey, a discussion on the meaning of "grades," focusing on developing quality relationships, and the importance of pacing oneself. Additionally, sections of the toolkit will emphasize mindfulness and a growth mindset for all oneself.
This valuable resource will provide a one-stop shop for information around mental and emotional health as students often struggle to navigate various places where help exists on campus. Providing this toolkit will better position U-M students to handle unexpected challenges during their time on campus, especially during their first year. Finally, the toolkit will emphasize how to support a friend experiencing a difficult time around mental health. The primary way a student hears about CAPS and the services we offer is from a peer, so a major focus of this toolkit will be peer-to-peer strategies.
Professional Counselor Position
An expendable gift of $80,000 annually or an endowment gift of $2,000,000 will assist the University to:
Add one full-time professional counselor employee appointment.

Fund one additional professional counselor position, which would allow CAPS to provide additional clinical services to the undergraduate, graduate, and professional student population. Demand for CAPS-provided services have increased dramatically in the past decade and increasing the number of full-time professional counselors available to our students will ensure CAPS provides each student with individualized care in a timely fashion.
Donors may choose to support a professional counselor working from the main CAPS office, or fund a position as part of our "embedded model," assigned to work in a specific unit on campus.
By placing CAPS clinicians inside U-M's schools and colleges, each therapist can address the specific and unique needs of each culture. This approach provides confidential clinical service delivery and tailored outreach, education, and prevention programs. Clinicians engage with faculty and staff through consultation and develop materials specifically designed for each school or college. Adding to our embedded model will allow CAPS to increase support for all U-M students' mental health and wellness via a local service delivery.
A gift of $2,000,000 or more to CAPS for this purpose will create a permanent named endowment fund.
Strategic Innovation Fund
An endowment ($50,000+) or expendable gift will assist the University to:
Design and implement new mental health support mechanisms for all Michigan students as each academic year presents difficult challenges and exciting possibilities, many of which require the availability of discretionary dollars. In the past, CAPS has used strategic innovation funds to start a 24-hour crisis hotline, launch the CAPS Stressbusters mobile app, and establish wellness zones in key campus locations. A gift focused on providing innovation funds can mean the difference between maximizing and missing an opportunity. Support like this will increase CAPS' ability to best meet the ever-changing needs of students around mental health support. Ideas to promote innovation at CAPS include:

Creating additional wellness zones on campus, including on the medical and athletic campuses
Providing our student leaders and volunteers with valuable support to create or expand initiatives such as our Messages of Hope boards campaign
Enhancing community outreach through the implementation of large-scale campus events
Student Support Scholarships
An endowment ($50,000+) or expendable gift ($5,000+ annually) will assist the University to:
Establish a scholarship to support students involved with CAPS, such as CAPS in Action, CAPS Advisory Board, or Wolverine Support Network. Donors may add specific preferences such as need- or merit-based criteria, in-state or out-of-state student, a particular school/college (e.g., LSA, Engineering). We welcome discussions of other criteria.
At CAPS, there are nearly 100 student leaders and hundreds of other student volunteers annually who would be eligible for a scholarship like this. These individuals give a considerable amount of their time to promoting mental and emotional health across U-M's campus. Specifically, they spend their time each semester creating an inclusive community by being advocates, leading peer-facilitated groups, and planning and executing community events. These students raise awareness and provide support to their peers and our goal is to provide scholarship funds so these students can continue being strong partners for CAPS, regardless of their economic circumstances.
A gift of $50,000 or more to CAPS for this purpose will create a permanent named scholarship endowment providing financial aid for students.
Learn more about Counseling And Psychological Services!
Column 2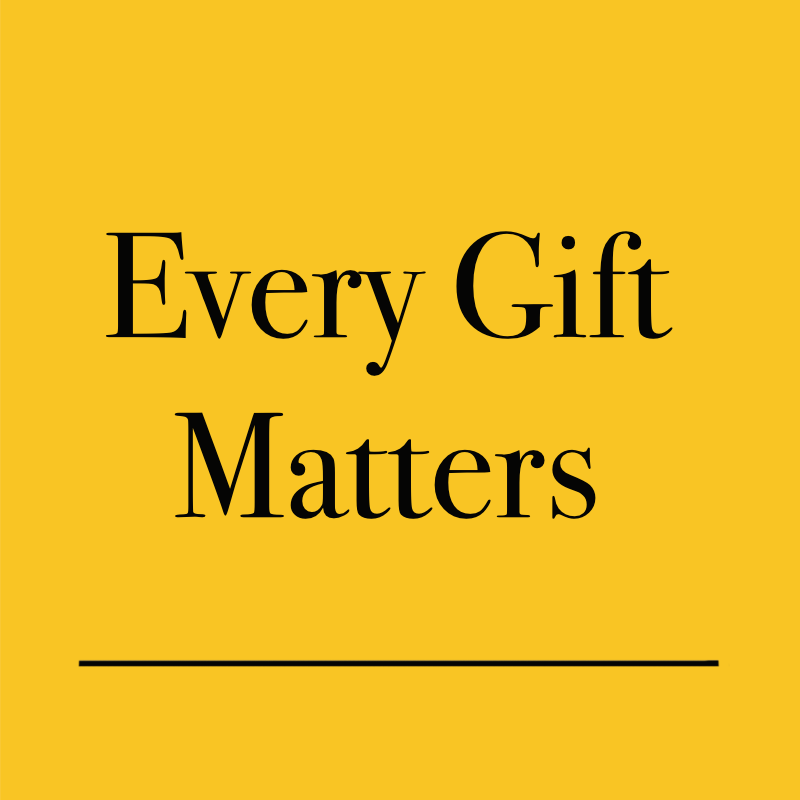 Student Life is committed to student learning and the development of the whole student. We facilitate transformation and enrich education through new opportunities for learning and development; fostering an environment for the success of all community members; developing a deeper understanding of ourselves and others on an inclusive campus; enabling students to practice positive physical, emotional, social, intellectual, mental, and spiritual health; preparing students to succeed during and after their university experience; resolving complex issues through advocacy, services, and compliance; and providing programs and facilities for the physical, social, psychological, academic, and recreational needs of the campus community. 
To do all this, and much more, Student Life needs your support—every gift matters.
---
Your Contribution
Your gifts of cash, pledges, or appreciated securities will enhance the experience of all University of Michigan students. Wills, estate, and planned gifts allow you to create a lasting legacy that will allow our students to grow and thrive for generations to come. Thank you for giving to the University of Michigan.  
---
Planned Gifts
Legacy gifts from generous alumni and friends provide the future support needed to achieve the University's long-term commitment to excellence. A bequest is the easiest and most tangible way to accomplish this. If you have already included Student Life in your estate plans, but have not previously notified us, please let us know. We would like to properly thank you for your support, ensure your wishes are met, and plan with you for the future.
To learn more about these opportunities to support Student Life, please contact Student Life Development at 734-647-7309 or email studentlifegiving@umich.edu.