Column 1
Give to Fraternity & Sorority Life
---
The fraternity and sorority community at the University of Michigan was founded in 1845, when two national fraternities established chapters in Ann Arbor. Today, our community has grown to approximately 6,000 students within four councils. The Interfraternity Council (IFC), the Multicultural Greek Council (MGC), the National Pan-Hellenic Council (NPHC), and the Panhellenic Association (Panhel).
The Fraternity & Sorority Life (FSL) team supports the U-M fraternity and sorority community, and works with the four self-governing councils and their affiliated groups to provide support to students with recruitment, intake, event planning, educational programming, social, philanthropic, and logistical needs. With donor support from individuals like you, the FSL team can continue to provide quality academic, personal, social, and service opportunities that will empower our students to serve, lead, and conduct themselves with integrity, in accordance with sound values.
---
Opportunities
Community Service Grants for Chapters
An endowment ($50,000+) or expendable gift will help the University to:
Implement a community service grants initiative, which will promote further engagement within our overall fraternity and sorority membership. One of the core values of FSL is community service as acts of service can be empowering and transformational for students.

Many fraternity and sorority chapters perform community service as their primary focus and work with local agencies to provide volunteers for both one-time and long-term efforts. Some chapters experience challenges with paying for the expenses to sustain their service commitments. Transportation for volunteers and necessary materials and supplies can cost the organizations thousands of dollars each year, and some chapters' fundraising barely covers the opportunity cost.
Your gift will allow Fraternity & Sorority Life to support more community service grants annually, available by chapter application. These grants will provide funds to organizations who have service partnerships in Washtenaw County and who demonstrate a clear commitment to community service, but cannot afford all of the expenses associated with placing volunteers.
A gift of $50,000 or more to Fraternity & Sorority Life for this purpose will create a permanent named endowment fund.
Community-Wide Leadership Development
An expendable gift of $15,000 annually or an endowment gift of $250,000 will allow the University to:
Offer the Emerging Leaders Series to the next generation of leaders within the fraternity and sorority community at the University of Michigan.

Specifically, the Emerging Leaders Series serves and targets general members of fraternities and sororities who aspire to lead within the community and on campus. Participants are typically in their first year of membership. The series focuses on promoting the core values of FSL, introducing key resources, and highlighting the priorities for the community.
There are nearly 6,000 students in the FSL community and there is no current program available to comprehensively engage them. The Emerging Leaders Series strives to inspire values-congruence from participants and long-term engagement with FSL.
Your gift will provide funding for the program's educators and curriculum, as well as for event accommodations. The impact of this initiative will be developing future leaders who are better prepared to serve the U-M fraternity and sorority community. This series will allow our students to strengthen their interpersonal communications, and enhance their team building and conflict resolution competencies in order to create a safer and more inclusive place for all members to thrive.
A gift of $250,000 or more to Fraternity & Sorority Life for this purpose will create a permanent named endowment fund.
Student Support Scholarships
An endowment ($50,000+) or expendable gift ($5,000+ annually) will assist the University to:
Establish a scholarship to support students who participate in Fraternity & Sorority Life at U-M. Donors may add specific preferences such as need- or merit-based criteria, in-state or out-of-state student, a particular school/college (e.g., LSA, Engineering), or link it to a specific chapter or council. We welcome discussions of other criteria.
Allow more students access to the many benefits of participating in the U-M fraternity or sorority community. These benefits include, but are not limited to, forming lifelong friendships with peers, obtaining a leadership skill set by holding a chapter or council position, and developing more cultural competencies through acts of service in the local community.
A gift of $50,000 or more to Fraternity & Sorority Life for this purpose will create a permanent named endowment providing financial aid for students.
Learn more about Fraternity & Sorority Life.
Column 2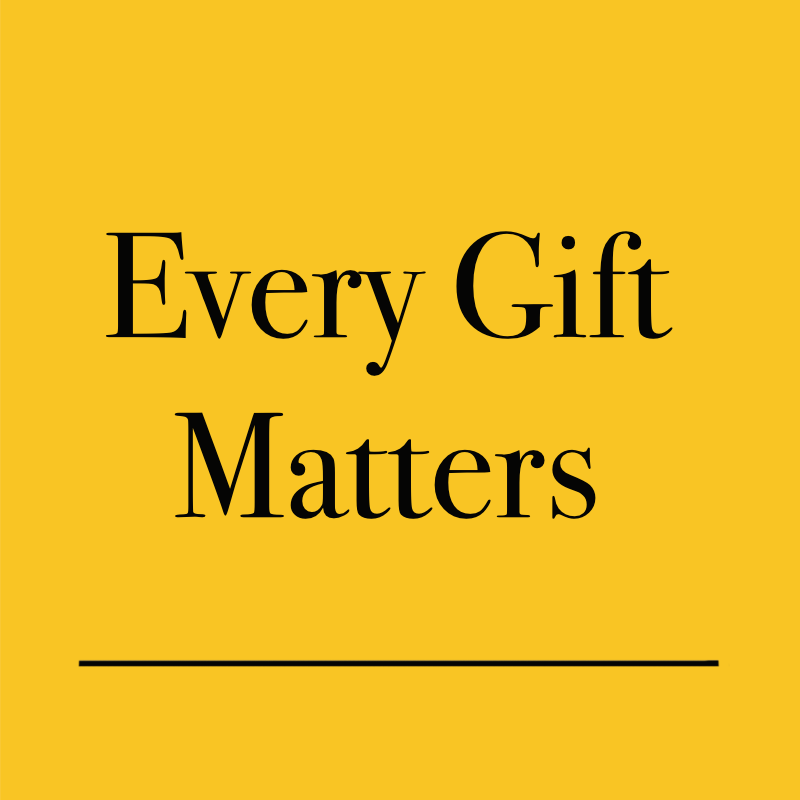 Student Life is committed to student learning and the development of the whole student. We facilitate transformation and enrich education through new opportunities for learning and development; fostering an environment for the success of all community members; developing a deeper understanding of ourselves and others on an inclusive campus; enabling students to practice positive physical, emotional, social, intellectual, mental, and spiritual health; preparing students to succeed during and after their university experience; resolving complex issues through advocacy, services, and compliance; and providing programs and facilities for the physical, social, psychological, academic, and recreational needs of the campus community. 
To do all this, and much more, Student Life needs your support—every gift matters.
---
Your Contribution
Your gifts of cash, pledges, or appreciated securities will enhance the experience of all University of Michigan students. Wills, estate, and planned gifts allow you to create a lasting legacy that will allow our students to grow and thrive for generations to come. Thank you for giving to the University of Michigan.  
---
Planned Gifts
Legacy gifts from generous alumni and friends provide the future support needed to achieve the University's long-term commitment to excellence. A bequest is the easiest and most tangible way to accomplish this. If you have already included Student Life in your estate plans, but have not previously notified us, please let us know. We would like to properly thank you for your support, ensure your wishes are met, and plan with you for the future.
To learn more about these opportunities to support Student Life, please contact Student Life Development at 734-647-7309 or email studentlifegiving@umich.edu.