Column 1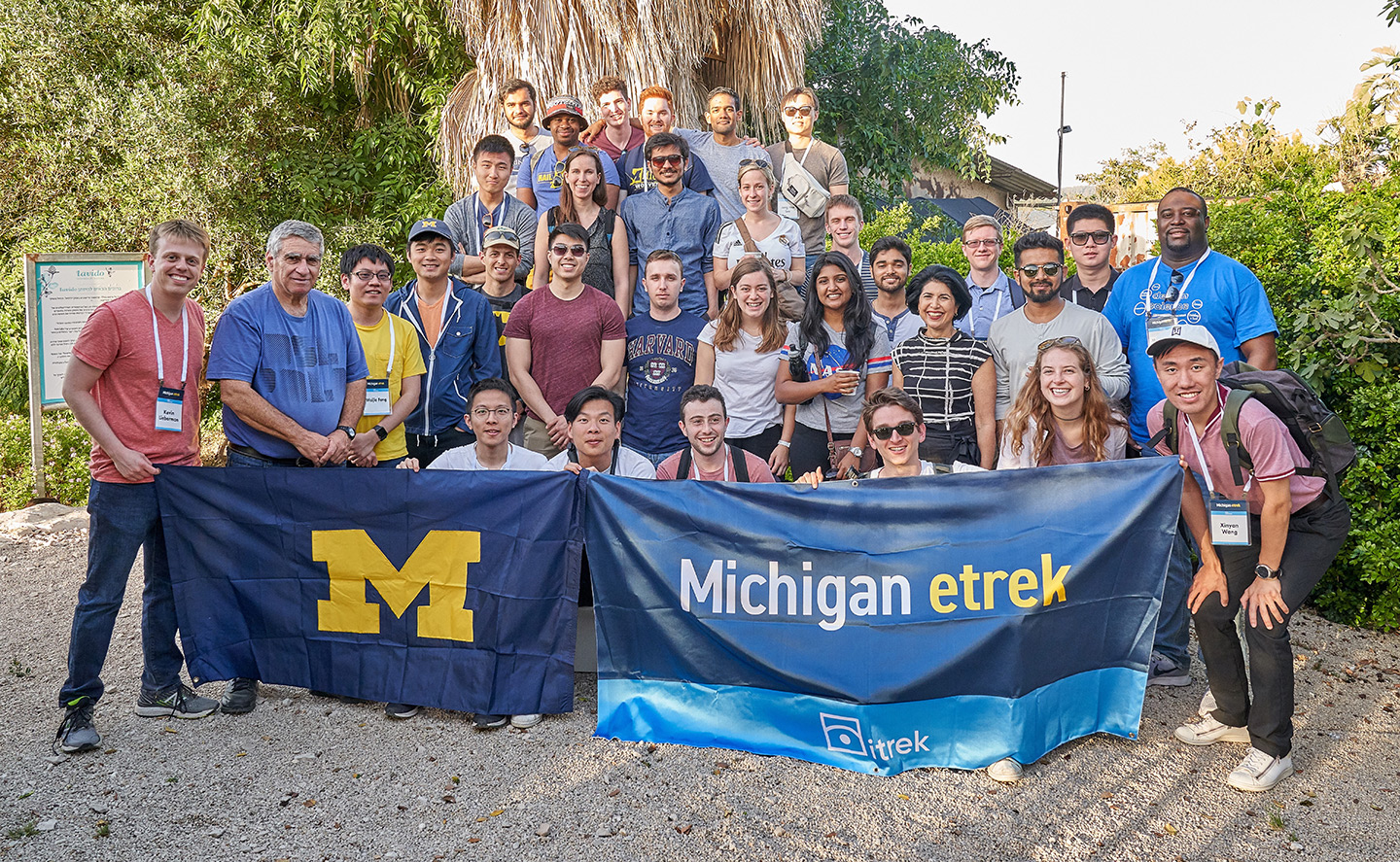 ---
For over 80 years, the International Center has been providing critical resources and advice, fostering a global campus community, and supporting students along their journey as they expand their horizons by learning outside the classroom. The International Center assists students who are considering studying, working, or traveling abroad with awards and scholarships, resources, and informative engaging events. Additionally, the International Center offers international students a range of workshops and activities to assist them with their acclimation to studying in the U.S., living in Ann Arbor, taking care of basic needs, and understanding their immigration status.
Studies show that cultural immersion helps undergraduates obtain a greater awareness of global affairs, including political, educational, societal, and economic issues. As they develop a more mature worldview, students gain a deeper understanding and respect for global issues. Studying abroad sets new graduates apart from their peers in the job market. Employers are looking for the soft skills that students typically develop abroad, such as critical thinking, self-sufficiency, flexibility, and communication skills, as well as intercultural knowledge and awareness. Through the experience of a global education program, our students gain a competitive advantage in securing their first job after graduation and as they build their careers.
Each year, the University of Michigan welcomes approximately 2,000 new international students. The International Center helps international students find information, workshops, and activities that focus on enhancing their time at Michigan. The Center organizes workshops, events, tours, social activities, and events that are intended to help create a sense of belonging and designed to meet academic, social, and cultural adjustment needs.
---
Opportunities
Pre-Departure Model-International Welcome Program:
An annual gift of $30,000 (per 20 students from a specific region) would allow the University to:
Offer an International Welcome Program, a week-long orientation experience featuring:

Airport pickup and move-in assistance
Dinners
Individual meetings and additional support during initial weeks on campus
Reunion dinner at the end of the first semester
Special excursions and activities
Welcome bag
Workshops and events
Pre-Departure Orientation
An annual gift of $40,000 per city would allow the University to host orientations in China, South Korea, India, South Korea, and Taipei. These orientations provide the opportunity to prepare new international students for success at U-M. Orientation topics would include:

Pre-arrival information
Visa interviews and immigration
Life in Ann Arbor
Cultural adjustment tips
Making the most of their time at U-M

The orientations are an opportunity to meet other new students, learn from continuing students and peer leaders, get answers to their questions and concerns, and hear from successful alumni. Orientations also help provide information to parents and families, leaving them reassured and with a feeling of connection to the University.
Study Abroad
An annual gift of $25,000 would support 10 students. An endowment gift of $50,000 would support 1-2 students per year. The gifts would allow the University to:
Offer the resources to provide education abroad experiences to students who are interested in engaging with the world and learning about another culture first-hand.

Give students the opportunity to work, study, travel, volunteer, or research abroad and engage with new cultures, locales, languages, and perspectives.
Provide students the chance to expand their global perspective, apply skills in a practical way, enhance communication skills, and increase intercultural awareness and knowledge.
Cover the cost of program fees, transportation, room & board, and local excursions.

Provide the vital resources to be able to provide study abroad experiences for all students who have a desire to engage the world and learn about another culture through hands-on experiences.
Learn more about the International Center!
Column 2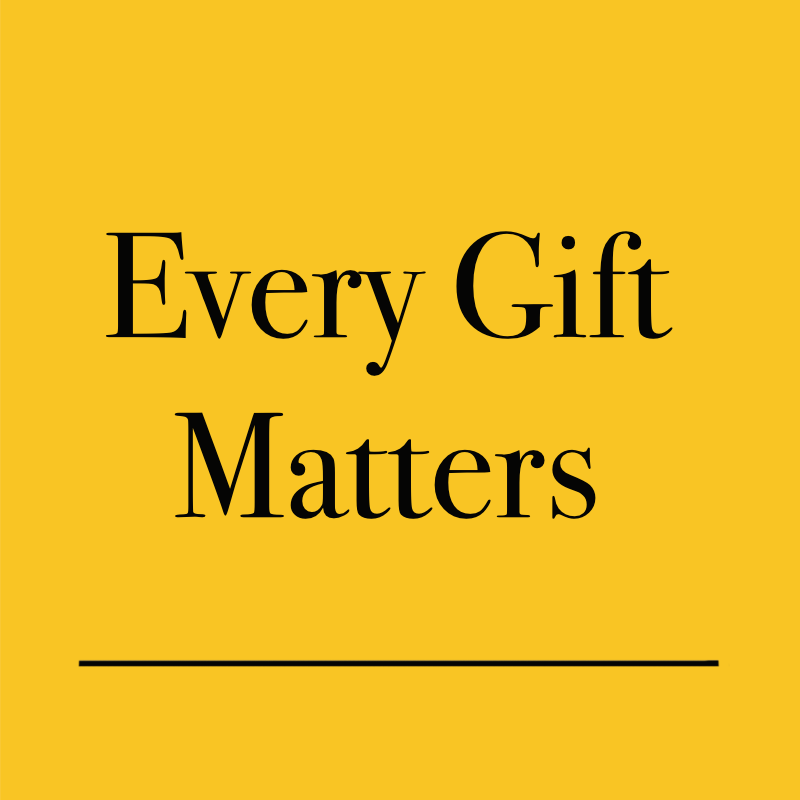 Student Life is committed to student learning and the development of the whole student. We facilitate transformation and enrich education through new opportunities for learning and development; fostering an environment for the success of all community members; developing a deeper understanding of ourselves and others on an inclusive campus; enabling students to practice positive physical, emotional, social, intellectual, mental, and spiritual health; preparing students to succeed during and after their university experience; resolving complex issues through advocacy, services, and compliance; and providing programs and facilities for the physical, social, psychological, academic, and recreational needs of the campus community. 
To do all this, and much more, Student Life needs your support—every gift matters.
---
Your Contribution
Your gifts of cash, pledges, or appreciated securities will enhance the experience of all University of Michigan students. Wills, estate, and planned gifts allow you to create a lasting legacy that will allow our students to grow and thrive for generations to come. Thank you for giving to the University of Michigan.  
---
Planned Gifts
Legacy gifts from generous alumni and friends provide the future support needed to achieve the University's long-term commitment to excellence. A bequest is the easiest and most tangible way to accomplish this. If you have already included Student Life in your estate plans, but have not previously notified us, please let us know. We would like to properly thank you for your support, ensure your wishes are met, and plan with you for the future.
To learn more about these opportunities to support Student Life, please contact Student Life Development at 734-647-7309 or email studentlifegiving@umich.edu.