Column 1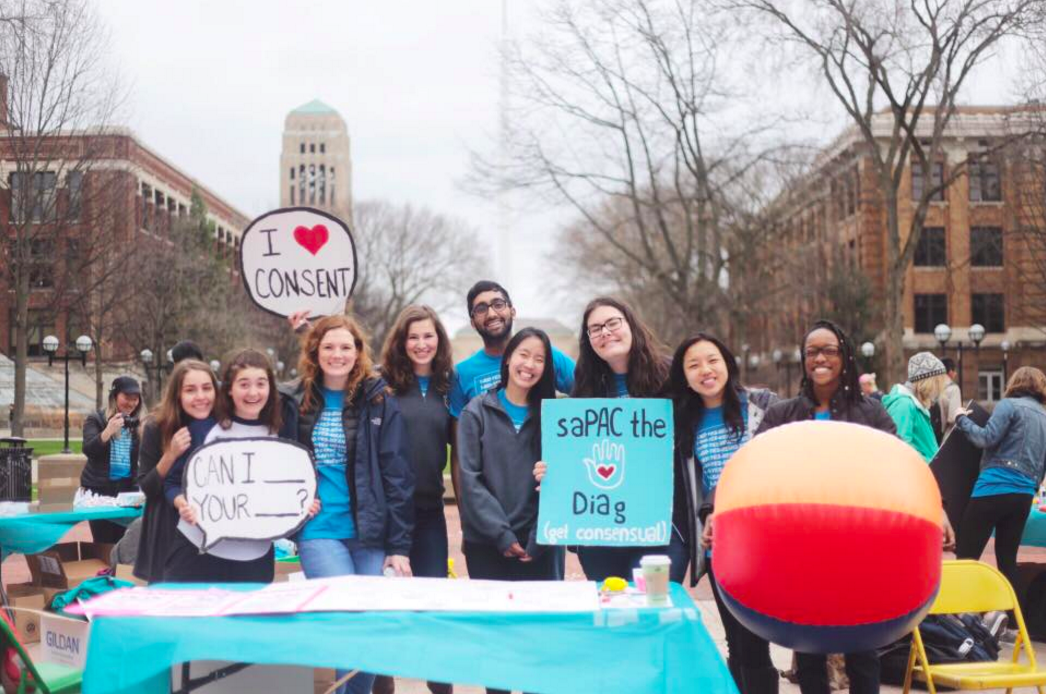 ---
The Sexual Assault Prevention and Awareness Center (SAPAC) promotes healthy relationships, teaches non-violence and equality, supports survivor healing, and fosters a respectful and safe environment for all members of the University of Michigan community. SAPAC provides educational and supportive services for the University of Michigan community related to sexual assault, intimate partner violence, sexual harassment, and stalking. We are committed to fulfilling this mission in a culturally-sensitive, empowering, and empathic way to University of Michigan students, faculty, and staff. We serve all racial, ethnic, religious, class backgrounds, sexual orientations, and gender and social identities.
SAPAC promotes social change and activism on two levels: through the professional services we provide to the University of Michigan community, and through student leadership development wherein students help students as peers. We believe that people of all genders must work together to eradicate sexual assault, stalking, sexual harassment, and intimate partner violence and that this necessitates activism in many areas, including education, advocacy, crisis-intervention, safety-building, bystander intervention, and policy development.
---
Opportunities
Raise the Bar
Raise the Bar is a successful program designed and implemented by SAPAC and supported by the Ann Arbor Campus Community Coalition (A2C3) and Wolverine Wellness. Its mission is to decrease the incidences of sexual and gender-based violence among University students within the Ann Arbor community. Currently the program works with local bars and transportation services to provide tailored workshops on the subjects of sexual assault prevention and bystander intervention. These workshops are free and so far 31 bars and two transportation services have been trained.
Each workshop consists of a two-hour interactive presentation that engages participating bar staff directly in discussion, knowledge-acquisition, and skill-building. The aim of the workshop is to increase bar staff and transportation drivers knowledge of the various components of sexual assault, to increase their ability to identify consensual versus perpetrating behavior, and to assist them in building skills and confidence to intervene in problematic situations.
An annual gift of $20,000 would:

Expand the reach to houses or organizations that host parties and provide skill building and an awareness approach that invites participants to be responsible hosts and gives them the tools to do so.
Provide for a student coordinator, training materials, and marketing materials
Graduate Student Engagement
For an annual gift of $23,500:

Support 2 graduate student coordinator positions.

SAPAC could provide graduate students with opportunities to do peer education, participate in peer support, and connect on innovative approaches to these issues.

Programming funds to support a sponsored student organization

A sponsored student organization could create a place for students to engage across disciplines and create a synergy between research and innovative practices.
Learn more about SAPAC!
Column 2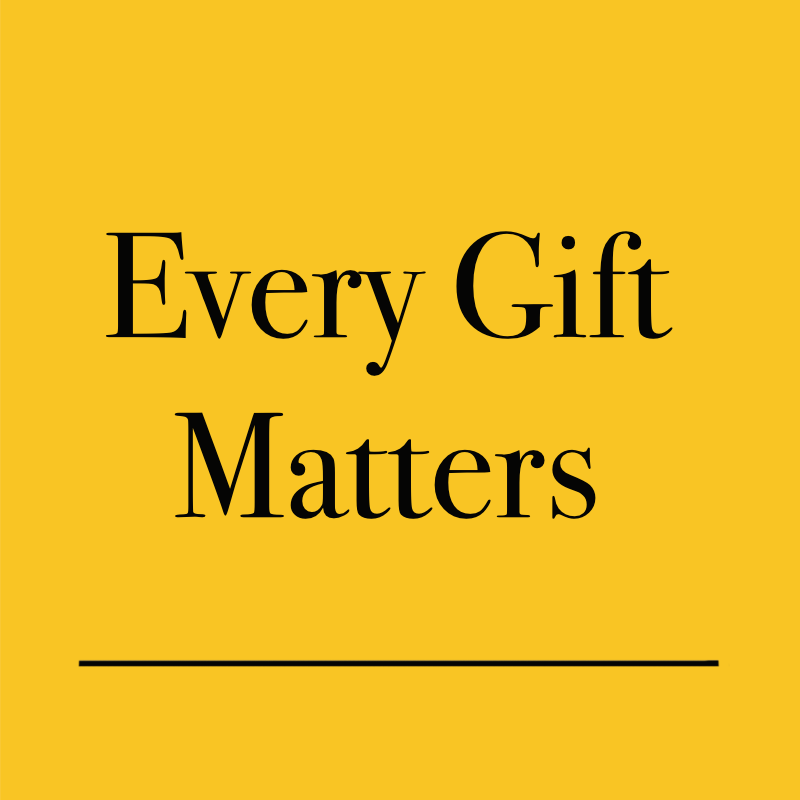 Student Life is committed to student learning and the development of the whole student. We facilitate transformation and enrich education through new opportunities for learning and development; fostering an environment for the success of all community members; developing a deeper understanding of ourselves and others on an inclusive campus; enabling students to practice positive physical, emotional, social, intellectual, mental, and spiritual health; preparing students to succeed during and after their university experience; resolving complex issues through advocacy, services, and compliance; and providing programs and facilities for the physical, social, psychological, academic, and recreational needs of the campus community. 
To do all this, and much more, Student Life needs your support—every gift matters.
---
Your Contribution
Your gifts of cash, pledges, or appreciated securities will enhance the experience of all University of Michigan students. Wills, estate, and planned gifts allow you to create a lasting legacy that will allow our students to grow and thrive for generations to come. Thank you for giving to the University of Michigan.  
---
Planned Gifts
Legacy gifts from generous alumni and friends provide the future support needed to achieve the University's long-term commitment to excellence. A bequest is the easiest and most tangible way to accomplish this. If you have already included Student Life in your estate plans, but have not previously notified us, please let us know. We would like to properly thank you for your support, ensure your wishes are met, and plan with you for the future.
To learn more about these opportunities to support Student Life, please contact Student Life Development at 734-647-7309 or email studentlifegiving@umich.edu.