Column 1
Give to University Career Center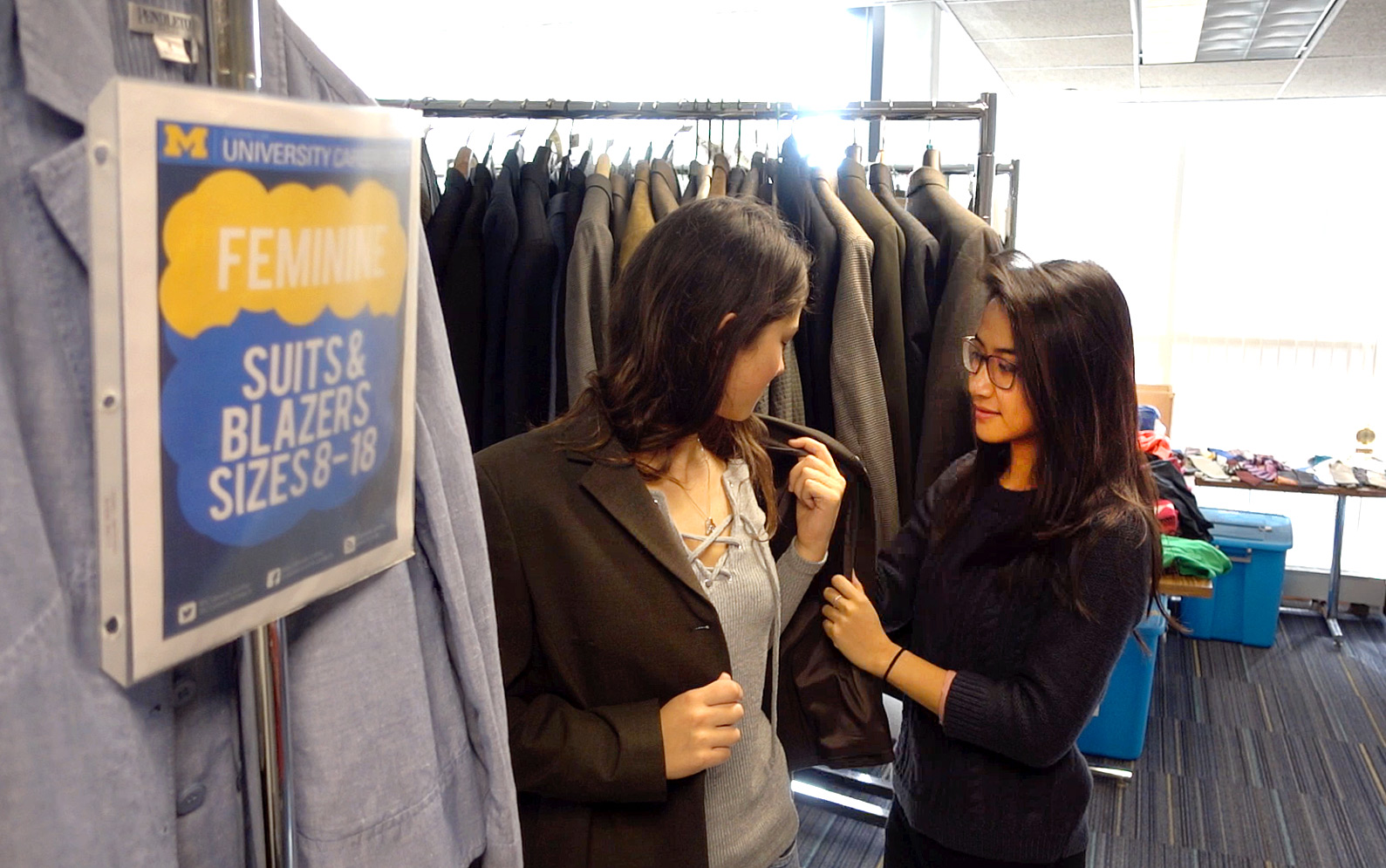 ---
The University of Michigan is committed to transforming our students' education by extending academic excellence from the classroom into real-world experiences that develop a global purview and a creative, entrepreneurial mindset.
---
The University Career Center (UCC) is committed to helping students enhance their educational experience and transition confidently into the post-college world beyond the University of Michigan. The UCC provides a dynamic space for students to access information, resources, and guidance that will prepare them for future internships, jobs, and graduate and professional degree programs. Beyond just resume building, it is important to provide students with the opportunity to explore careers, build skills, and develop professional networks. The UCC is well positioned to address the career needs of all our students given its cross-disciplinary connections to students, its multifaceted work with employers across many industries, and its established partnerships within the University.
---
Opportunities
Internships
An endowment of $50,000 or an annual gift of $5,000 will allow the University to:
Establish an internship scholarship fund, which will provide financial resources for students who otherwise might not be able to sacrifice summer earnings or afford to the expenses of an unpaid internship.
Enable top students who secure unpaid, professional work to be able to accept and take advantage of the opportunity, regardless of their financial situation.
Support students' professional development and education growth in career roles— corporate and nonprofit, at home and abroad.
Assist students as they seek out real-world experiences that will help them to build the knowledge, skills, and networks to be successful in the working world. 
Career Immersions
An annual gift of $20,000 would allow the University to:
Provide career immersions to Michigan students in cities coast to coast. These immersions are a unique opportunity for students to:

"See the space. Meet the people. Do the job."
Visit workplaces across sectors and geographic locations.
Engage with professionals ands tour companies, view a typical workday, and explore their interests.
Experience a variety of employment settings and compare and contrast work settings and cultures.
Better understand the world of work and the expectations of employers.
Technology
An annual gift of $20,000 would allow the University to:
Buy one of the Key Career Assessment Tools. These resources would be available to all students to help them better understand their strengths and talents, identify potential jobs, and enhance the career decision process. Each gift of $20,000 would allow the University to:

Purchase the Strong Interest Inventory (SII), which is a career interest inventory that is used to:

Offers students 24/7 access to resume feedback via a state of the art platform that uses a benchmarking algorithm that improves students' application materials.

Expand the use of Clifton Strengths, which can be used to:

Help students discover their top talent themes. By becoming aware of these talents, students can leverage them into strengths, which can be utilized in all aspects of life, including career planning and during the career planning/search process.

Acquire VMOCK, which uses machine learning, predictive analytics, and AI to:

Identify students' core competencies from students' self-reported profiles, which helps them to optimize the skills needed to fulfill their future career goals.
Encourage students to improve their career decision-making in a manner that promotes forward movement to attain the career clarity they are seeking.
Learn more about the University Career Center!
Column 2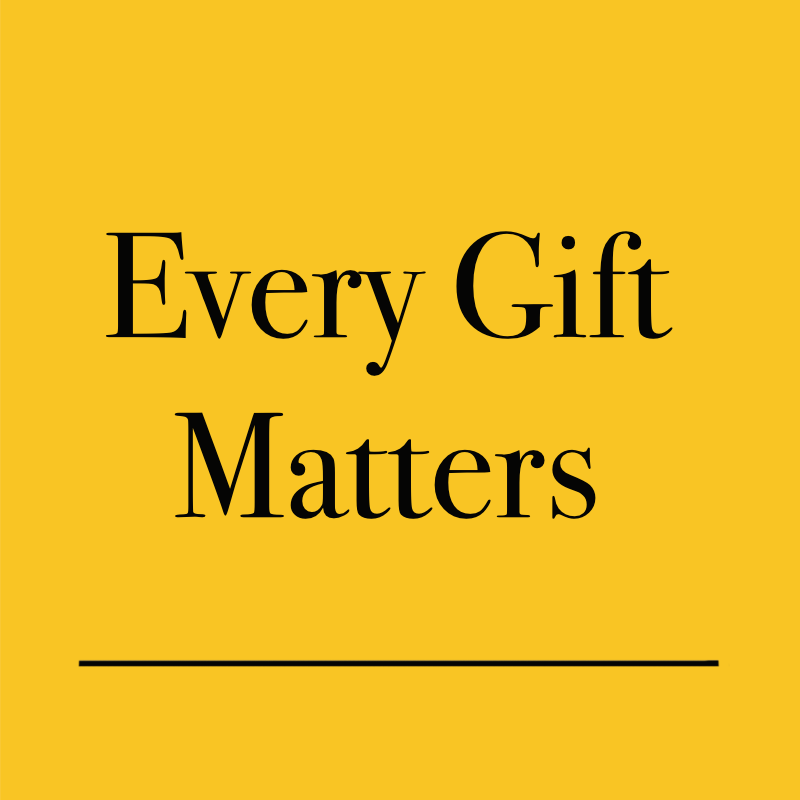 Student Life is committed to student learning and the development of the whole student. We facilitate transformation and enrich education through new opportunities for learning and development; fostering an environment for the success of all community members; developing a deeper understanding of ourselves and others on an inclusive campus; enabling students to practice positive physical, emotional, social, intellectual, mental, and spiritual health; preparing students to succeed during and after their university experience; resolving complex issues through advocacy, services, and compliance; and providing programs and facilities for the physical, social, psychological, academic, and recreational needs of the campus community. 
To do all this, and much more, Student Life needs your support—every gift matters.
---
Your Contribution
Your gifts of cash, pledges, or appreciated securities will enhance the experience of all University of Michigan students. Wills, estate, and planned gifts allow you to create a lasting legacy that will allow our students to grow and thrive for generations to come. Thank you for giving to the University of Michigan.  
---
Planned Gifts
Legacy gifts from generous alumni and friends provide the future support needed to achieve the University's long-term commitment to excellence. A bequest is the easiest and most tangible way to accomplish this. If you have already included Student Life in your estate plans, but have not previously notified us, please let us know. We would like to properly thank you for your support, ensure your wishes are met, and plan with you for the future.
To learn more about these opportunities to support Student Life, please contact Student Life Development at 734-647-7309 or email studentlifegiving@umich.edu.